Cooking is fun, but it's even more exciting when you know what you're doing. Outdoor cooking requires no secret talent or finesse; it requires patience and knowledge. What better way to get new knowledge than go to your local library or Amazon and pick up some popular BBQ recipe books? These are several of the best BBQ recipe books available today so far. Of course, new books will come out throughout the year, so keep your eyes open at the bookstores.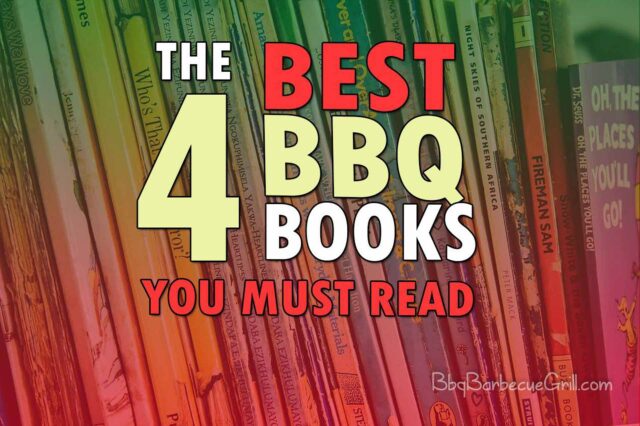 Here are a few I recommend in available today:
Meathead Goldwyn's pen name name sound silly, but knows enough about cooking over the grill that his first book on barbecuing was a great success. He's an expert not only on grilling and BBQ recipes, but also on the tools and equipment to create the best meals. Mr. Goldwyn used to be primarily into rating wines and doing a bit of food writing for the Washington Post now and then, but he been obsessed with outdoor cooking since 2005, when he created his website, amazingribs.com. He's created hundreds of barbecue recipes from scratch, so it's no shock he was able to come up with a popular BBQ recipe book.
"(I thought), let's try solid food for a change. I was into barbecue, and a neighbor challenged me to a ribs cook-off. I went looking for recipes. There were no books on the subject. In 2005, I started a site just about ribs." He told the Journal Sentinel when the book came out in 2016. "The science of cooking and food has been a strong interest of mine for a long time. The book is about half recipes, then technique and concepts, science. There's a whole section on heat, fire, and on smoke and meat science."
As he's also known for testing equipment and tools – something close to 500 in total — so you'll also find plenty of guidance on the actual craft of creating your BBQ recipes as well. This is one of the best modern grilling cookbooks for men that are on the market today, and it's still almost as popular as the day it was first released.
Weber offers a classic grill, so of course, they offer a book of recipes. The grill has evolved across the years, and so have the recipes. This updated version of the book features 200 brand new recipes, including the sophisticated spicy halibut and grilled peach or Oak-Grilled Salmon and Chocolate Cake on the Grill. There are also plenty of simpler recipes for newbies to grilling and BBQ. This is a great BBQ recipe book for men and women who have purchased their first backyard Weber grill and need some ideas to make evening meals a bit "fancier."
Of course, at times, it seems that this book is meant to sell Weber grills. However, there is valuable information on techniques there are many useful tips to help a newcomer and experience grill master alike learn some fun new things about grilling, as well as tasty recipes.
If you make it through the whole book, you'll probably master some of the most important aspects of grilling and BBQ, including smoke cooking and indirect cooking.
This bbq recipe book is considered "a complete meat- and brisket-cooking education from the country's most celebrated pit master and owner of the wildly popular Austin restaurant Franklin Barbecue", according to press releases, and it appears readers agree that it will remain one of the best BBQ cookbooks in available today.
Written by Aaron Franklin and Jordan Mackay, the winner of Texas Monthly's Best Barbecue Joint in Texas award, this book gives a thorough schooling on braising and simmering meat slowly to perfection.
Published in 1998, Steven Raichlen's BBQ book has stood the test of time, and is indeed still considered the first go-to book of modern grill masters. There are 500 BBW recipes in his bible, which kicked off a series of books that Raichlen used to help millions of people learn the art of outdoor cooking.
Raichlen's book focuses on the recipes and cooking styles he learned during years he spent traveling in what he called the "barbecue belts" of the world. These recipes came from all over the world, including meat and vegetables. He also includes different non-grilled foods in his barbecue recipe cook, including helpful information on side dishes, drinks, and desserts.
Not to spoil any information in the book, but it's also peppered with fun information about his travels, interesting side notes and anecdotes about his travels, which makes it an especially fun and easy read, especially as a recipe book.
And what will be the best BBQ books in 2023? If you are interested in this subject subscribe us and share your opinion in a comment. Thank you!