Weber has been the pioneer of barbeque cooking since it first introduced the kettle grill in 1952. Since that time the company has never looked back and has continuously introduced new and improved grills and smokers for its customers.
You can select from a wide variety of models for every fuel type according to your requirements and preferences. In this post, we'll focus on Weber charcoal grills only and see what they offer in their charcoal range.
So without further ado let's get into it!
Comparison table
| Weber charcoal grills | Available sizes | Best suited for |
| --- | --- | --- |
| Original Kettle | 18-inch, 22-inch, 26-inch | Fast cooking and simple cleaning, quick entertainment. |
| Master-Touch | 22-inch | Low and slow cooking, proper ash management, adding more fuel during cooking. |
| Performer | 22-inch | Side table for prep work, and gas ignition, suitable for novices. |
| Summit | 24-inch | Gas ignition system, heat retention bowl, and a side table for prep work. |
| Smokey Mountain | 14-inch, 18-inch, 22-inch | Inbuilt thermometer, low and slow smoker cooking. |
| Ranch | 37-inch | Large cooking area, porcelain ash catcher, suitable for feeding large groups. |
Weber charcoal grills
Weber is currently offering 6 different kinds of charcoal grills including the Original Kettle, Master-Touch, Performer, Summit, Smokey Mountain, and Ranch series. Let's have a brief look at each of them.
Weber Original Kettle:
This is the continuation of the original series that came from the creation of a buoy. This is a grill that is made for everyone and is a beloved choice across the globe. It currently has three different grills with size options of 18-inches, 22-inches, and 26-inches. If you are looking to have some fun in your backyard with a traditional tasting barbeque then go for these grills.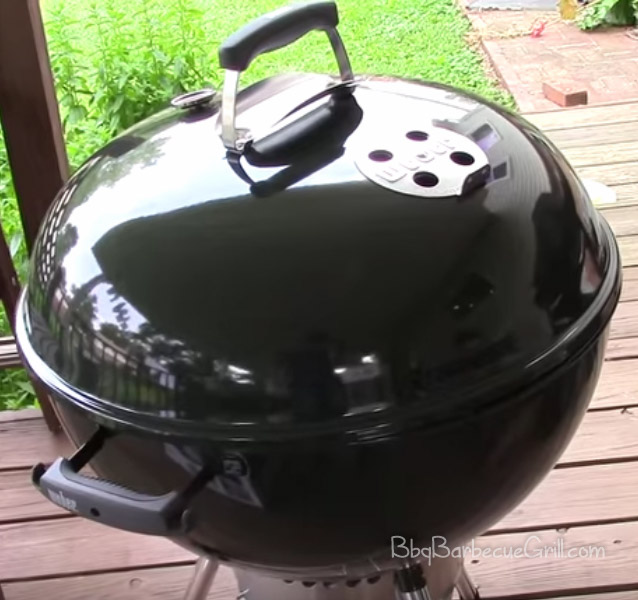 They are compact and very easy to move around. You can cook a variety of food over them. These grills are designed to get you through your BBQs nice and fast. Cleaning these girls is a very simple task as they come with a one-touch cleaning mechanism.
Weber Master-Touch:
Want to buy a gourmet barbeque system for your home? Go for the Master-Touch series. These charcoal grills are specifically designed to get rid of ash and keep the cleaning process simple. This one features sets it apart from the rest of the charcoal grills by Weber.
These grills also come with a lid holder on them along with fuel baskets to make sure you can cook or roast indirectly as well. Some of the models also feature low & slow air vents, heat diffuser plate, charcoal ring, and a hinged lid. These grills are only available in the 22-inch size.
Weber Performer:
The Performer series delivers unbeatable performance with its unique features that Weber has designed to keep the grill user-friendly for every-day use. The Performer grills come with side tables. The Deluxe and the Premium Editions have gas ignitions as well.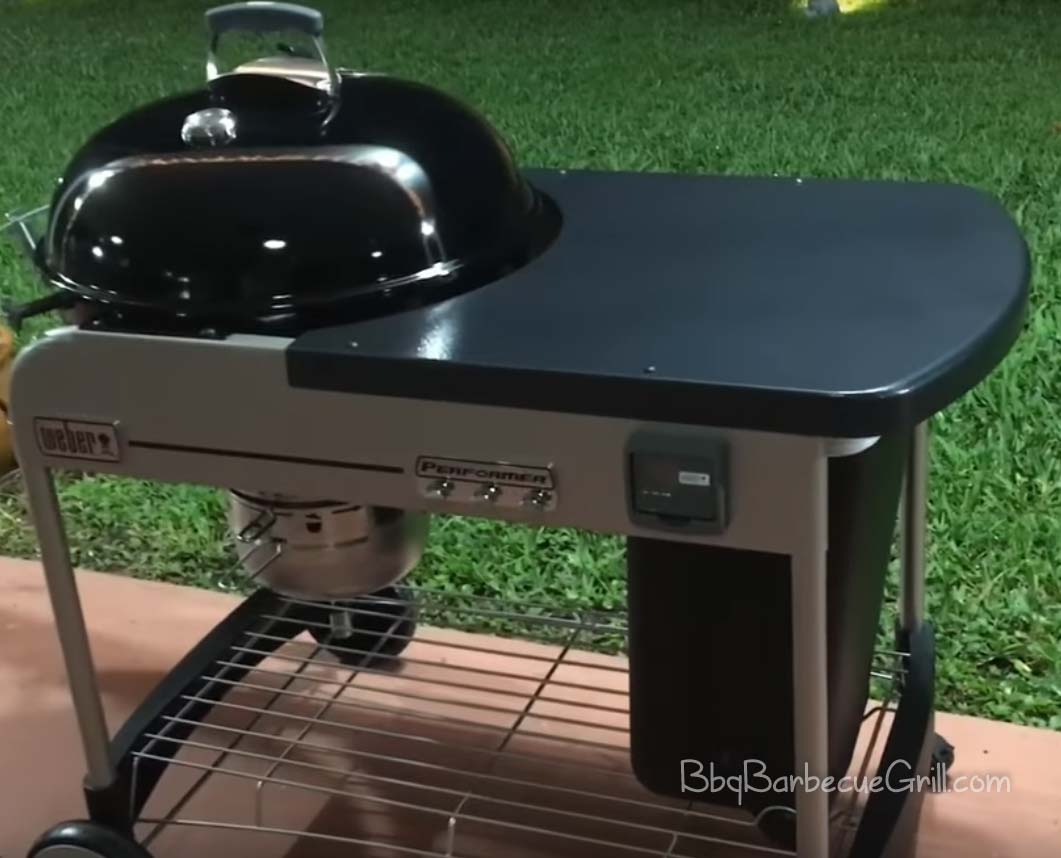 These grills are designed to provide you with a little prep area. There is a handy storage rack at the bottom for you to place your gas tank or other items. The grills that are available in this series are also 22-inch in size. And they are suitable for people who don't know a lot about cooking on a charcoal grill.
Weber Summit:
These grills allow you to grill, smoke, or even bake your food according to your needs. If it involves charcoal you need to use Summit to cook it.
The 24-inches charcoal grill is available in two models, one of which features a full-sized table. These grills come with a gas ignition system along with a lid that is air-insulated and double-walled. The bowl is designed to retain heat and control temperature.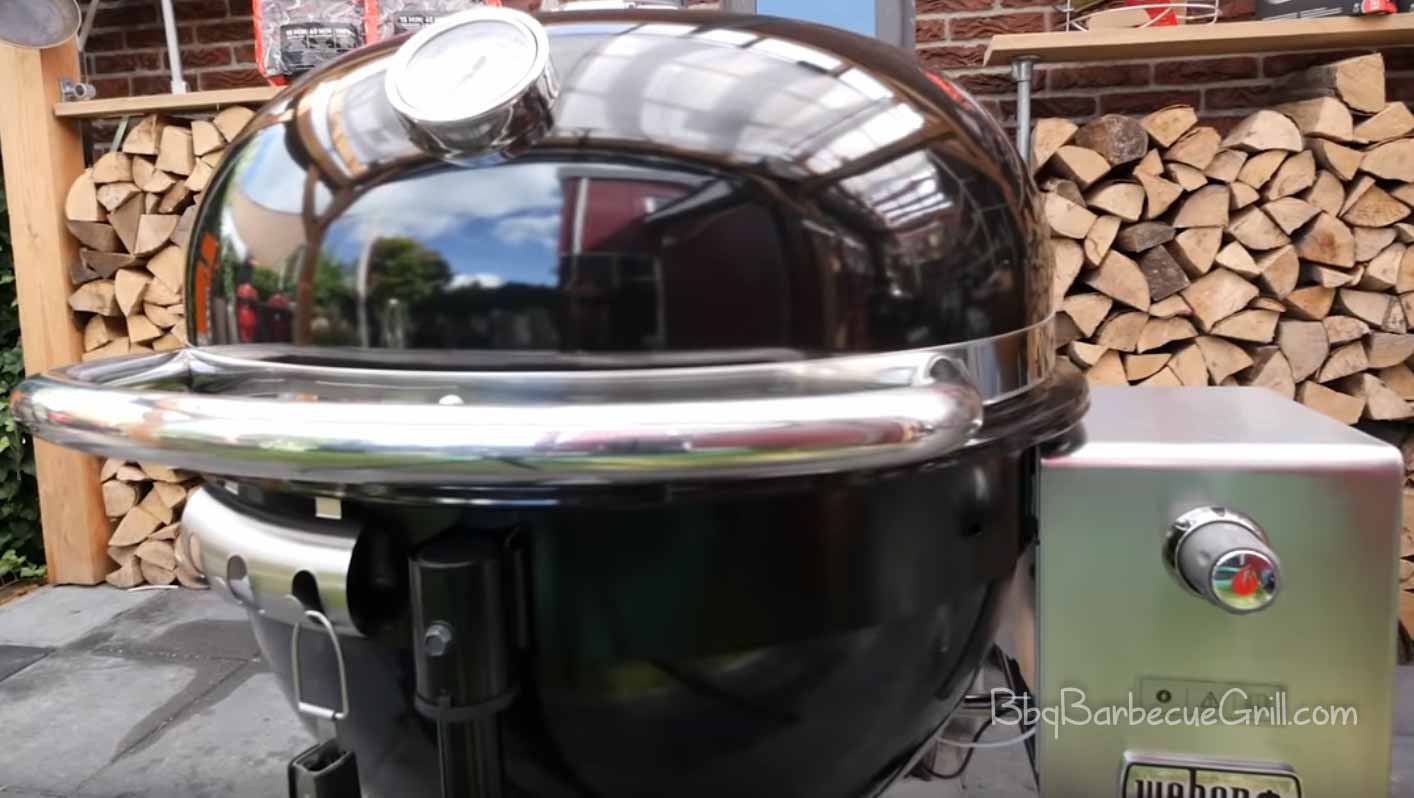 Weber Smokey Mountain:
If you are looking for a smoker style charcoal grill then you don't need to look any further. The Smokey Mountain series by Weber will provide you with that quality taste that you look for in a slow-cooked barbecue. This series currently has 3 different sizes including 14-inches, 18-inches, and 22-inches.
If you want to go for a charcoal grill that you can set-and-forget, Smokey Mountain is the right option for you. These cookers come with plated grates, rust-resistant legs, and an inbuilt thermometer on the lid for easy temperature gauging.
Weber Ranch:
Weber has created this series for the people who like to enjoy their barbecue on charcoal and like to eat in large quantities. These charcoal grills come with a huge cooking area of 37 inches. If you want to grill barbecue on your next family reunion, choose the Weber Ranch.
This charcoal grill is designed to cater to crowds and it features a removable ash catcher made of porcelain, nylon handles with glass reinforcement, and a porcelain-enameled lid and bowl. So cleaning it after a huge BBQ party won't be a hassle at all for you. It also features durable wheels that are good to go in all weather conditions and allow you to move your grill station from one place to another for easy storage.
Final words
Weber has introduced several charcoal grills for its customers and they are all designed to address different user requirements. For low and slow cooking, you should choose the Smokey Mountain and the Summit Series. For fast serves, the Original Kettle is the best option.
Master-Touch allows you to refill during the cooking process as well as hanging cooking grates. Performers keep things simple and bring in gas ignition so charcoal grilling becomes easier for beginners as well. Whereas, the Ranch Series is designed to feed several people at a time with a huge cooking area.
No matter what your style of cooking is, Weber has a charcoal grill that is just right for you. And the best part is that these grills are designed to last for many years. No wonder, Weber grills come with such long warranties.