Imagine being all set to smoke your food. You are done with all the preparations, and the moment you unwrap the grill – oh, all excitement faded away.
Why? Because you just forgot to thoroughly clean your Weber grill before wrapping it. Now, it feels so upsetting to spend time on its cleaning instead of grilling. Therefore, it is recommended to properly clean your grill regularly and wipe them after every grilling session.
In this article, we will try to answer how to clean your Weber charcoal grill effortlessly.
How to clean a Weber charcoal grill?
There are different types of cleanliness process. If you are doing sessional or yearly cleaning, you would need to follow the deep cleaning procedure. If it is after the grilling session, you wouldn't need to perform the extensive procedure.
So, the cleanliness process depends majorly on the time and type of cleaning you are doing. Here first, we will start with the Weber grill thorough cleaning procedure.
How to clean a Weber charcoal grill before grilling?
There are different parts of a Weber charcoal grill. Each part involves a few different cleaning steps. It is because of their different nature.
How to clean a Weber grill lid?
The inside part of Weber grill lids is coated with baked-on porcelain enamel. So, it cannot peel. However, when dirty, it might feel like its paint has started peeling.
It is actually the deposit of debris and grease that looks like peeled paint. You don't need to worry if you see the same at the inner side of your Weber grill lid. The good thing is, it is non-toxic as well.
You can conveniently remove them by brushing them with a stainless steel brush. However, you can prevent them from building up again by wiping it with a paper towel.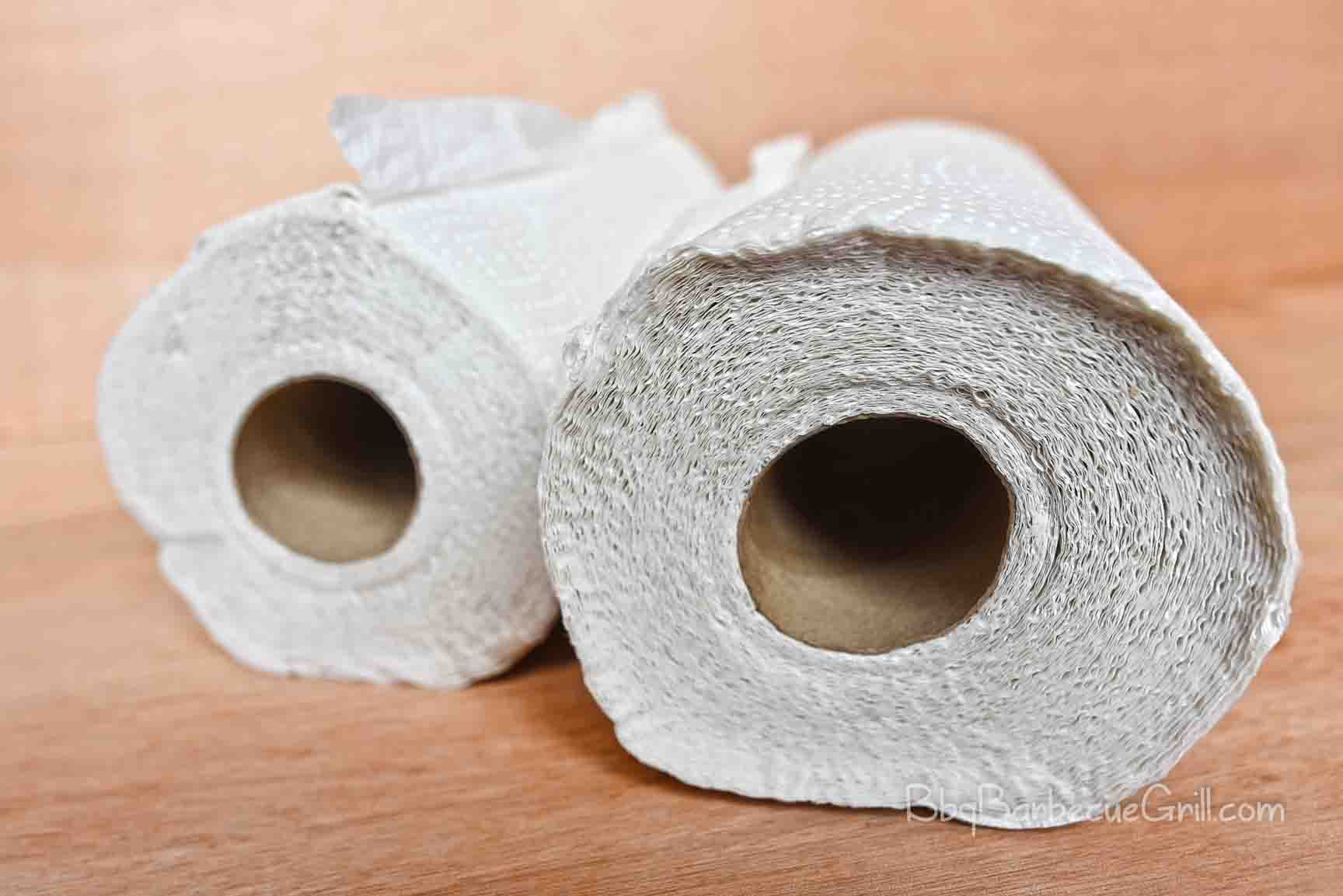 A mild soap and water solution could also be a great option. However, a grill should be warm (not hot) while you perform this cleaning process.
In order to clean the lid and bowl of a charcoal grill, you can wipe them when they are cool. You can either use a mild detergent soap or a glass cleaner for this purpose.
It will assist in getting rid of excess debris. Moreover, it will assist in bringing your grill in its original form with a spotless glass-like shining appearance.
How to clean the inside of a Weber charcoal grill?
You can clean the inside part of a Weber charcoal grill by following these two steps.
The first one involves using a One-Touch system to remove out excess debris and ash. It will thus clear out the kettle bowl.
The second step, however, includes removing the leftover residue. You can use some mild dish soap and steel wool pad for this purpose. However, in order to get the maximum cleaning results, it's better to have both cleaning tools.
The inside part of a Weber charcoal grill also includes cooking grates. You can follow a simple step in order to clean them before grilling.
For this purpose, preheat the grill at a high temperature for the time period of 10-15 minutes. You should also open all vents while heating the grill.
After this, a tool that can do the cleaning is a stainless steel bristle brush. You can scrub excess debris using this brush.
Though simple, this step is important. It is because the leftover deposit might stick to the grates. They can destroy the taste of the food you will grill on it.
How to deep clean a charcoal grill?
You will need to put some effort in order to deep clean a Weber charcoal grill. However, it will be beneficial in the long run. It will also prolong the lifetime of your charcoal grill. It will also help in enhancing the performance of your Weber barbecue tool.
Disassemble and spray
In the first step, you will need to disassemble all parts of the grill. After that, you would need to spray the heavy coating of an oven cleaner over the inner part of the grill. It is required to spray cleaner at both the top and bottom of the kettle.
However, you will need to be very careful because it could not only be dangerous for your skin but for your surrounding elements too. So, you should perform the cleaning in an open and safe area.
Further process
Once you are done with spraying, and it starts bubbling up, you should put them inside a black trash bag.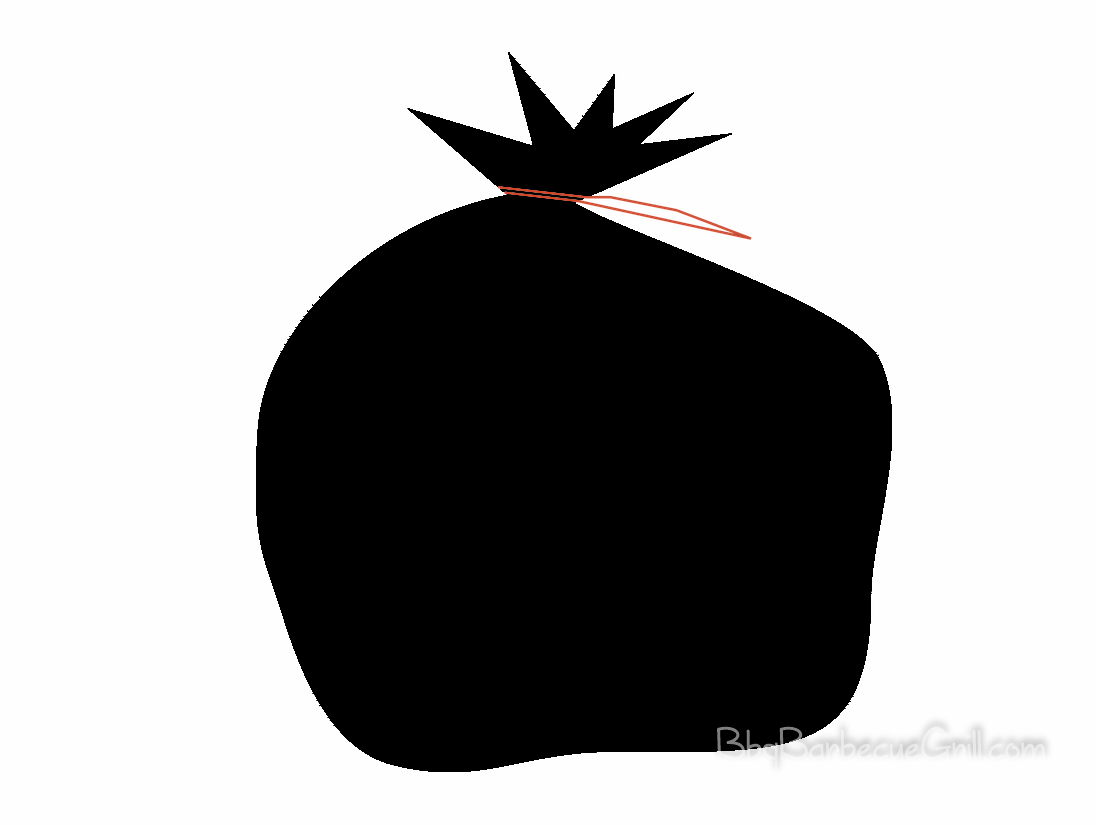 Why? It will allow the sodium hydroxide of the cleaner to soften the grime and grease.
You can perform the same process with grates as well. After doing it, you can leave the coated parts for about an hour.
Now, you would need to put some real efforts. You will need to take a brillow pad and scrub the grill's interior parts.
It is also crucial to put latex or rubber gloves on. The sodium hydroxide of an oven cleaner could burn your skin.
Now, you will need to spray water to remove the entire gunk. If any debris is still there, you can again scrub it using a pad.
Once done with the interior part, start scrubbing the brillow pad over the outer part. However, you don't need to use an oven cleaner here.
Furthermore, you need to be gentle here. Otherwise, it might scratch the outer part of your Weber charcoal grill. Rinse it with the water, and the exterior part of the Weber grill will be cleaned as well.
Repeat
You can repeat the same process for the bottom part of the kettle as well. These are the all major steps that you would need in order to deep clean a Weber charcoal grill.
Though your Weber grill will be cleaned at this point, one more step could guarantee its purity. Before making the first meal in your deep-cleansed grill, it's better to light up a hot fire.
You would, however, need to close the lid while keeping all vents open. It will help in burning any residue soap or oven cleaner. Though this step is not crucial, it can give you peace of mind.
How to clean a Weber charcoal grill after grilling?
If you perform cleaning right after you are done with grilling, it can save you from putting excessive efforts. It is because, when a grill is warm, the grease and food residue is soft. So, it becomes easier to remove them out of the grill.
So, just start with cleaning a cooking grate first. A simple wiping with a clean cloth or mild soap detergent solution could help a lot.
Once you are done with cleaning, you should apply oil to it. You can do it using a rag or a paper towel.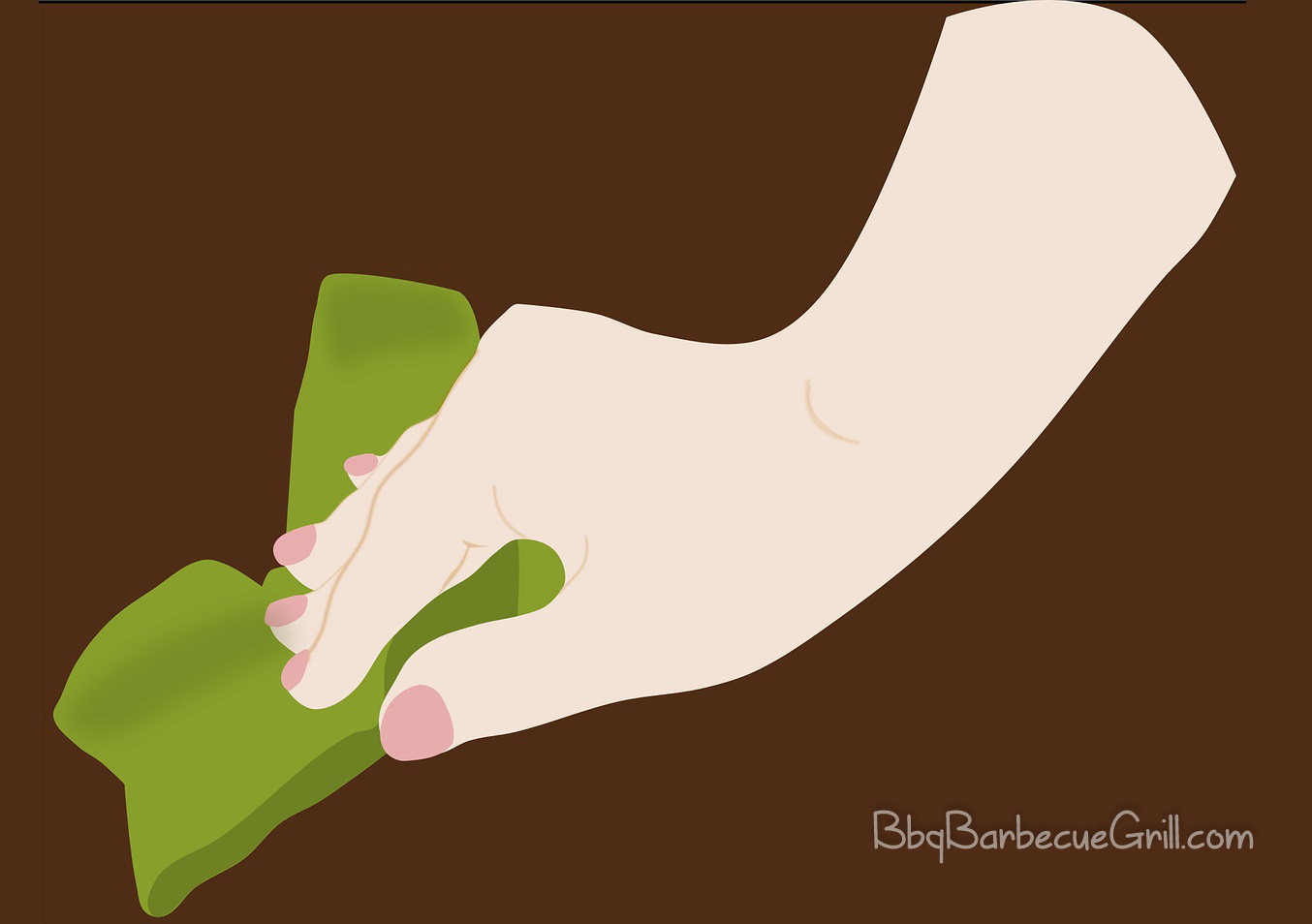 Why would you need this step?
It will prevent your Weber charcoal grill from rust. While performing the cleaning process, you can also check for the charcoal supply. It can prevent you from any nuisance the next time you plan to grill.
How to clean a Weber charcoal grill effectively?
In the above sections, we have provided a list of steps that can help in cleaning a Weber grill. However, the cleaning tools and products we have used were general. There was nothing that was meant for only grill cleaning.
So, if you are the person who performs grilling very often, it's better to go for specific products. A Weber exterior grill cleaner is one of them. The W65 cleaner removes the stain from the exterior part without putting any streaks.
It is also capable of removing grease, water stains, grime, pollen, and other stubborn stains. Well, this is not the only product.
There are grill cleaning kits also available in the market. For example the Weber Grill Cleaning Kit that includes two grill cleaner sprays (grate and exterior), grill grate scrubber with 25 pads, and stain remover.
In short, this kit has everything you would need to perform a thorough cleaning process. The exterior grill cleaner and a grate cleaner will help in removing buildup grease.
It can also assist in removing any stubborn stains out of your Weber grill. Besides the grill, this kit is also useful to clean outdoor kitchens, deep fryers, and other similar items.
Final thoughts
It is always better to perform your task before time. It becomes even more important when it comes to cleaning. If you do the maintenance on time and right after the cooking session, it will not take extensive efforts.
However, if you delay a cleaning task, it will create a lot of trouble later. So, the saying, the sooner the better, specifically applies for grill cleaning.
We understand the importance. Thus, in this article, we have tried to answer your confusion about how to clean a Weber charcoal grill. We hope all this information will help you in preparing your Weber grill for your next barbecue party.