We know how we see grills. They do look like a lot like our usual appliances such as refrigerators. Grills usually are large and bulky, and sometimes, we don't even know where to place them as not to crowd the whole space! If this has been your dilemma for quite a while now, then here is a guideline that you sure would find helpful in storing your grills to still look good with other furniture.
In furniture placement, you have to guarantee that your design doesn't look cramped or if a large furniture would be out of place. Enjoy grilling in the backyard with these ideas where you could fully relax with visually appealing designs while eating your BBQ in the backyard.
A good barbecue party is when you'll be enjoying the grilling process while being visually pleased with the placement of the grill. A good placement is when you have to merely walk to the direction of your grill with all the tools and all the ingredients at your reach.
If you're planning to design it all on your own, then you could acquire a magazine where they feature furniture designs with variety of pictures of patio designs that you could choose from. If you don't have any magazines then of course, the internet is your go-to platform. You could collect certain patio designs from Pinterest and then select the best ones that you could choose from. If you are hiring a patio constructor, then you can show your collection as he could recommend the ideal designs that could be used for tailoring your outdoor kitchen.
Where should you put BBQ grills in the backyard?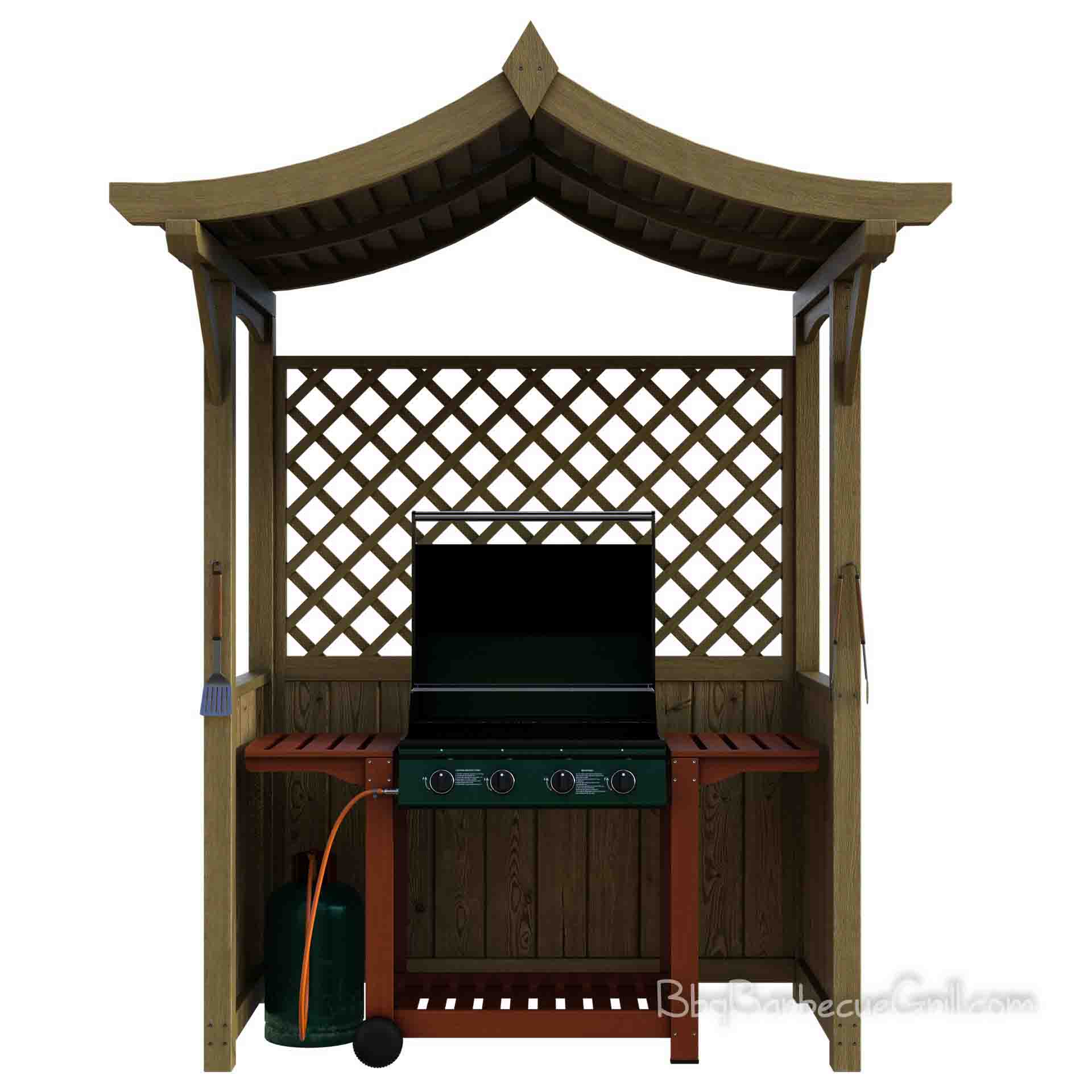 Most households prefer grill placement on patio. It is usually the favorite place because it is at the outdoors where gatherings take place with the cool wind and outdoor scenery. The best location that you could place your grill is a wide opened area where it is situated where your essentials such as kitchen supplies and food storage are near, so that it would be convenient for you to walk to and from when you'll need some tools or some ingredients. Before anything else, you must consider the space that you are willing to sacrifice for your grill because this will be the basis of the size of the grill that you'll purchase. Not all grills come in the same size and don't use the same materials. Some grills use charcoal and open flame and are more challenging compared to the gas-powered and infrared counterparts. Covered patios are not ideal for a grilling area that uses an open flame because it might catch fire. Use these built-in BBQ ideas if you're planning to improve your outdoor kitchen placement.
Outdoor kitchen ideas
The outdoor grill area is a trend when it comes to outdoor designs for modern homes. When placing the grill, it is with utmost importance that it must be accessible to your home. And even if it's accessible, you have to ensure that the smoke won't breeze through your home. The following are the best BBQ patio ideas that will ensure that you'll be safe while grilling.
1. Space
Another thing to consider is space. Avoid traffic that might place your grill in a vulnerable position where guests will usually be passing by. They might tumble over the grill and harm themselves. Considering space is essential because you don't want the grill to look like a misfit to where it is located. Intending to have more space will give you more freedom especially if you are planning to create an outdoor bar and decorate with grill designs. Remind your patio contractor to conduct surface sealing to level your countertops, so that it would be easier to clean after every grilling process.
2. Materials
If you're planning to organize an outdoor grill party, surface materials must be considered. Accordingly, the materials that must be used for the outdoor kitchen should be stacked stone and granite. Because plastic might distort from exposed high heat compared to stone.
3. Safety
Keep safety in mind at all time when it comes to design. Enclosed spaces might run a risk to be damaged by heat. Stone has a high melting point, far beyond the maximum heat of your grill. Outdoor kitchen construction usually will need city permits, so you should hire a patio contractor to guarantee that your outdoor kitchen would meet the standards of your city.
What if I only have a small BBQ area?
There are small BBQ area ideas that you could use. Fret not, because you can still work around your small space. You could place the grill near a sink area, so you wouldn't need to walk many steps to wash utensils and your ingredients.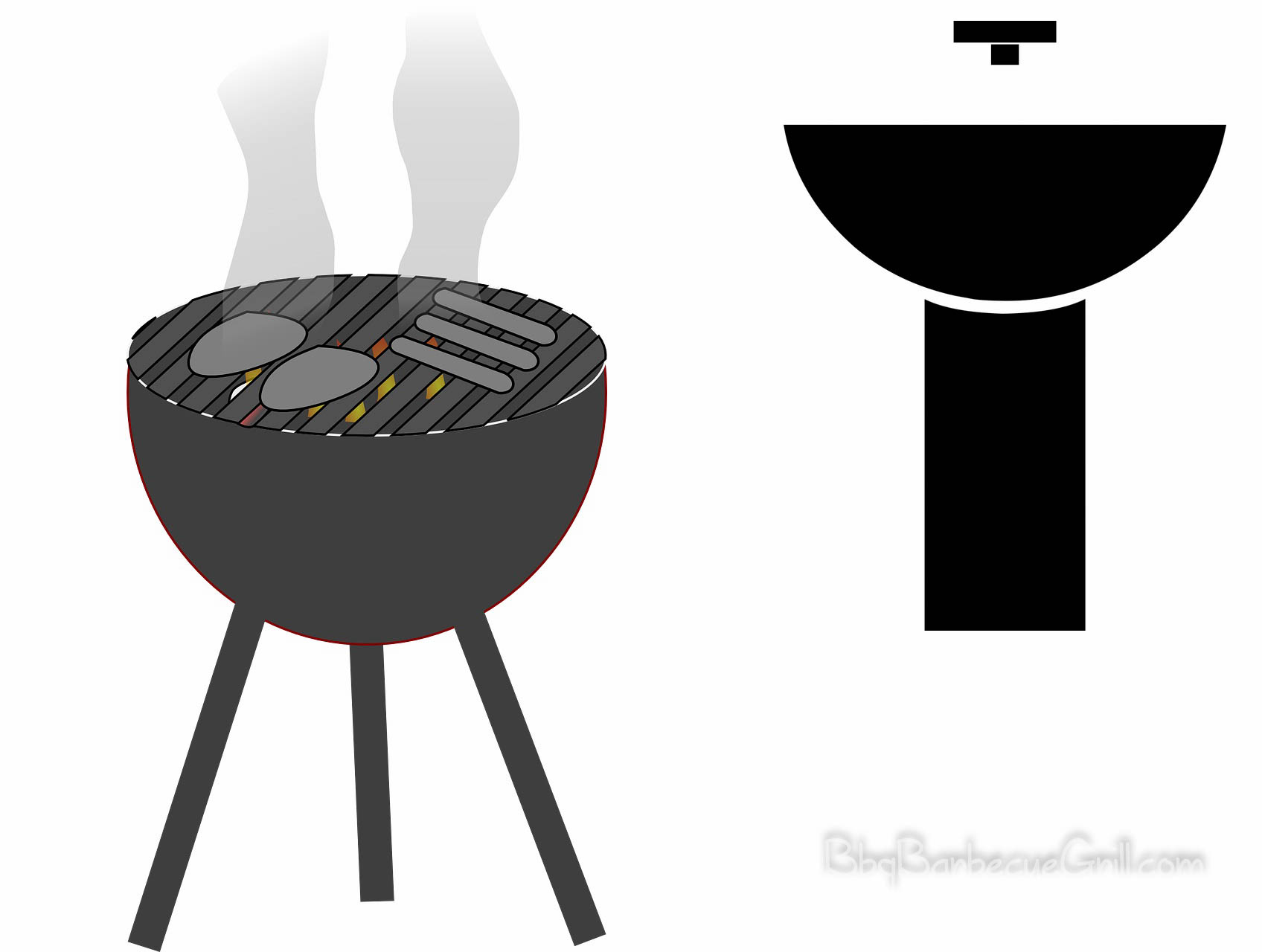 Having a small space should not limit your creativity. As long as you are able to allocate sufficient space for your grill then you just have to make sure that you won't put other furniture or rather things around it that will crowd the area. A small area has many advantages despite its limited space. One of which is the cleaning. When you have a small area, you don't need to think about the hassle of cleaning it after every grilling process. Having a small process might also encourage you to focus on the grill at hand because your family and friends will not crowd around the area due to its limited space.
Save a lot of money if you are able to do the interior design of your furniture placement in and out of your house. All you have to do is play with your creative side in the process. Do not be afraid to have fun combining pieces together and always remember, you need to step aside after the placement as so to see the clearer picture of your design. By stepping aside, you will find that there are some pieces that you need to remove. Enjoy the creative process, and you'll realize that it would all be worth it in the end.